Weeks ahead, Hushby had actually planned a relaxing getaway for our third year anniversary in South Coast Winery, Temecula for the special occasion - how thoughtful of him but I had him cancel it in attempt to save more money. Because he wanted a getaway so much, I suggested Disneyland. Not too far and not too pricey. Luckily he did not take that in offense and he love that idea :) Instead of a relaxing getaway that could easily cost $500 or more, the Disneyland trip will slash our expense in half. I think it's nice that we're breaking away from the just-the-dinner-for-celebration routine. I am
soooo
excited and
sooooo
looking forward to all the rides and having good dinner at
Blue Bayou
restaurant that is located on the river of the Pirates of the Caribbean ride, which I've
always
dreamt of going!!!
Although in actuality, I would really like to dine in
Club 33
, a secretive, only for members restaurant. But its membership application takes 14 years to process and it also cost a gazillion dollars, I heard from real fanatic Disney-goers - Crazy huh? Anyhoo, Blue Bayou will do job for me too! I am happy enough considering we got our reservation spot at a last minute destination change when people reserve theirs 60 days ahead!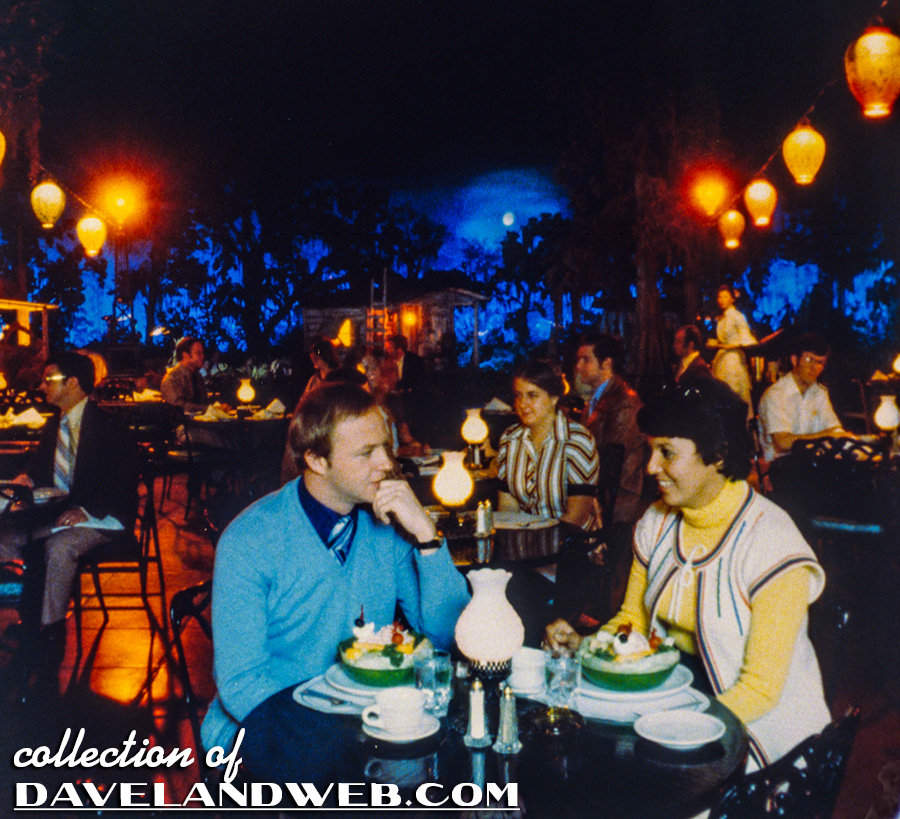 I am always so inspired with dark and blue places with mysterious orangey soft glowing light in the sky. So happy!!! Here are some pictures of the venue that I found from the world wide web.
Hushby is not expecting that he'll get anything, so I can't imagine his expression when he gets this!
SHHHHhhhhhhh!!!!
What's up with the Christmas wrappers? You might ask. It's not that chrismassy is it? *DENIAL* LOL All of my budget goes into the content of the box already. No money allocated for fancy wrapping (sorry Hushby!) Therefore, the handmade pop up card too. I know, I know... I'm such an unromantic cow.
I'll let you guys know if he likes it. If yes, then the picture of the present will be posted. If no, then the thing will be returned. :P
*pray pray*